Achieve Your Desired Income For A Better Future Through Online Business!
Until ()
About this Event
Especially For People Who Want To Make More Out Of Ecommerce
a. Entrepreneurs - Do you want to earn extra income by selling online or start your own internet business?
b. Business owners & CEOS – Discover how to drive more traffic, get more business leads and increase your online sales globally.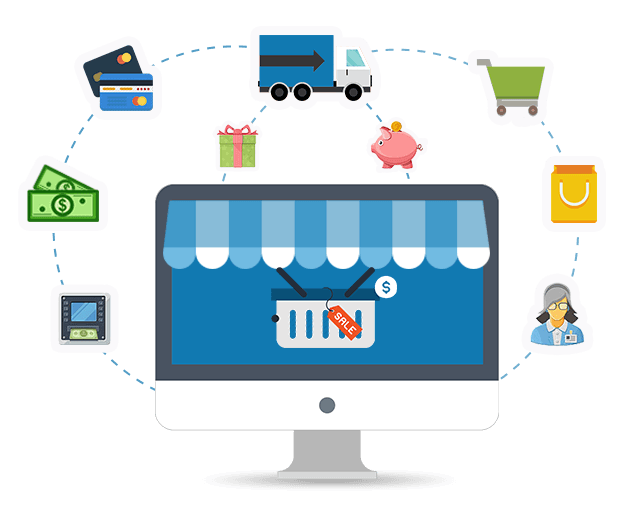 We have more than 300 entrepreneurs and businesses with us that are doing eCommerce monthly by working just from home. We are a ONE-STOP PLATFORM that does not only provide you theory. We provide you a Real Solution, Ready Products, and solve all your Shipping method so you can gain more.
Are you looking at starting your own eCommerce business but don't know how?
Or had failed at other similar eCommerce business before?
Or had invested in other eCommerce courses but did not succeed?
You are not alone and as a matter of fact, many turn to eCommerce have failed because most people don't exactly know what eCommerce is all about, let alone run and operate an eCommerce business.
As a matter of fact, you will not make any money in eCommerce.
You Make Money With The Products That Are Listed On Your eCommerce Site.
There are thousand upon thousands of products online that you can select and market or even create your own. This alone presents limitless opportunities in eCommerce industry. In fact, there are so many opportunities that it can be confusing to know where to begin with.
We mean, you could simply plug into any of the following models:
Launching an eCommerce store
Selling products on popular eCommerce platform
Selling products on social medias
We have done business using all of the above models and we have had success in all of them.
Launching an eCommerce store is great, if you have full product range to offer and have the resources and time to build out a full store or a store with many niches.


Selling products on other eCommerce platforms may require you to have inventory or in some cases, need to register a business entity which for some of you may not be able to.


While social media selling can be a way to make some quick bucks and make a good brand presence, but you are not building any sort of long term business.
With that being said, as long you are know what you are doing, have a plan of attack and are aware of the pros and cons, you are good to go.
Today, when someone asks us these...
How should I get started in eCommerce?
How can I revive my eCommerce business?
How can I rapidly scale up my eCommerce business?
How can i get stated with least capital investment?
How can i source good products?
How sure am i these product i investment with own money can sell?
Our answer is always the same...
Start With 'Axis eCommerce Business Accelerator'
Here's what it means...
"Axis eCommerce Business Accelerator is an ONE-STOP E-COMMERCE SOLUTION designed to quickly get your store functions, acquire new customers at profit and increase customers' lifetime values."
Its shorter version: It's the fastest and easiest way we've found out to get new customers globally and make immediate and long-term income.
Without creating your own products


Without investing a lot of money in inventory


Without carrying stocks


Without worrying about logistics


Without worrying, suppliers will disappear


Without making trips to post office


Without having to be an tech savvy in internet marketing


Without having to do copywriting and product photography yourself
As you can see, there are a lot of benefits to getting started with an "Axis eCommerce Business Accelerator".
Here For Good
Whether you want to start an eCommerce business, or you have an existing one running and that you'd like to grow it rapidly, we are here to help. We've designed the "Axis eCommerce Business Accelerator" to help our clients to easily start and scale up their E-commerce departments and we are amazed by how much it can help. Therefore, we decided to share the exact proven successful solution to you in a structured way that you can follow and implement right away.
Allow us to introduce:
Axis eCommerce Business Accelerator is our complete step-by-step structured training program that works for big brands online retailers, and our own brick-and-mortar clients, as well as clients who are under our coaching and mentorship. We will be hand-holding you step-by-step in building up your own profitable E-commerce sales funnel.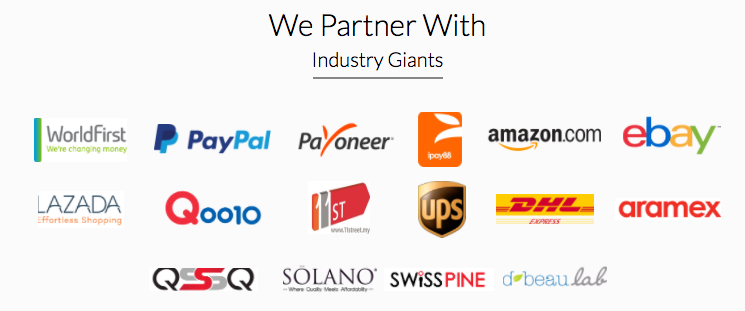 We can only afford to give limited seats, so secure yours now. Free participation.
" Give yourself a lifetime opportunity that truly works from home. Quality time matters! "
When & Where
Endah Parade, Lot 5-002, Fifth Floor
No.1, Jalan 1/149E, 1, Jalan 1/149e Sri petaling, Kuala Lumpur 57000, Kuala Lumpur, MY

Until

()
Organizer
Axis E-Platform
11 years of eCommerce experience, Axis has enabled more than 300 online entrepreneurs with our end-to-end platform solution. More than only bridge sellers to buyers but extend to other services by leveraging on our major partners in diversified products range, complete logistics, secured payment, and eCommerce management to help entrepreneurs and businesses to venture into eCommerce from scratch.