Free Legal Consultations for Entrepreneurs, Small Business & Startup Owners
Until ()
About this Event
Have a legal question? Have a contract you need reviewed?
Come see us during your break for complimentary legal help at our "Office Hours with Lydia & Nataly" event.
The agenda at this event is purely yours. Therefore, ensure to come prepared and email us for a time slot to secure your private consultation.
Don't forget to bring your paperwork and questions!
Lydia Vradi is an attorney at PN Lawyers focusing on major legal issues small businesses & startups face: trademarks, intellectual property, agreements, contracts, employment & labor.
Nataly graduated Cardozo School of Law in 2017, with a concentration in real estate. During her time at Cardozo, Nataly served as the President of the Real Estate Law Association and mediated several conflicts regarding real estate disputes. Nataly is the leading Real Estate and Corporate Transaction Attorney at Pardalis & Nohavicka, with experience in both residential and commercial real estate transactions.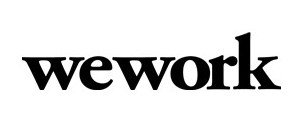 When & Where
WeWork
750 Lexington Avenue New York, NY 10022, New York, US

Until

()
Organizer
Law Offices Of Pardalis & Nohavicka, LLP
Pardalis & Nohavicka is a boutique full service law firm based out of Manhattan and Queens in New York City. Our handles an eclectic array of matters representing individuals and business owners in civil litigation, employment law, trademarks, criminal cases and business transactions. Some of the current matters we are handling include:
Commercial disputes, breach of contract, shareholder/partner disputes, non competition, non solicitation, non disclosure (NDA), entertainment, music, copyright, trademark, fashion and licensing, personal injury, medical malpractice, construction, torts, insurance, labor, employment, real estate, discrimination, civil rights and sexual harassment.
Our attorneys have a strong presence in all the State and Federal trial courts in New York City, Westchester County and Long Island. Our trial attorneys travel on a case by cases basis and are currently litigating and representing clients in New Jersey, Pennsylvania, Massachusetts, California and Greece.
With their experience and unique approach our attorneys regularly solve problems for a total fee lower than comparable firms charge. This year alone our trial attorneys successfully litigated matters in the Appellate Divisions for the Second and First Departments. Our lawyers are currently handling matters in the following tribunals: New York State Department of Licensing; New York State Unemployment Insurance Appeals Board; New York State Division of Human Rights; New York City Commission on Human Rights; U.S. Equal Employment Opportunity Commission.
We also represent individuals during investigations conducted by The United States Department of Justice, The United States Attorney's office, The New York City District Attorney's office, The United States Securities and Exchange Commission and the New York State Department of Insurance.
Our mission is to approach each matter with the utmost in ethical standards and integrity. We cannot help but consider it a professional honor to be entrusted with your business and personal matters.
Have a question?
Send us an email or call us at 212-213-8511.