How Startups Can Benefit from Blockchain, Fintech & Ai
Until ()
About this Event
Blockchain, FinTech & Ai have become more than just buzz words. There are close to 10,000 companies in the world already implemented working prototypes of applications utilizing either or all 3 of these disruptive technologies. Close to US$100Billion has already been invested by top VCs into startup companies worldwide.
Attend this 2-hour 'mind-blowing' session by an international speaker, a certified expert, a serial entrepreneur, a leading blockchain voice (featured on TEDx) and the Co-founder of Blockchain Academy Malaysia. He will decipher and show you EXACTLY what is working right now (2019) and what you need to do quickly to benefit from Blockchain, FinTech & Ai.
(This session is going to be in a relaxed casual atmosphere with interactive discussions and Q&A followed by a business networking session afterwards.)
Date: 16th May, 2019 (Thurs)
Time: 3pm-5pm
Venue: WSpace, MidValley, KL

YOUR TAKE BACK
--------------------------
Blockchain, Fintech & Ai 101
How startups are profiting from disruptive technologies.
30 companies already using Blockchain, Ai & FinTech decentralized applications.
Which companies have raised $31.85 Billion in funding?
Fintech use cases of Blockchain tech.
Regulatory compliance (Malaysia & International)
What does the future hold for Blockchain, FinTech & Ai.
How to prepare your startup for funding?
...and so much more!
FREE GIFT (worth $79)
--------------------------------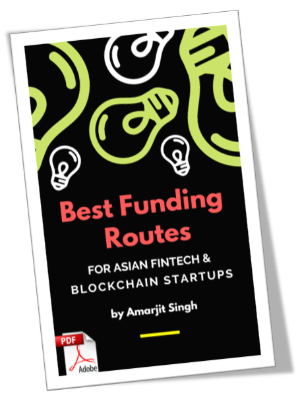 Only for participants who have registered via Eventbrite and physically attended the event will receive the speaker's new unreleased guide titled, "Best Funding Routes for Asian Fintech & Blockchain Startups 2019"
THE SPEAKER
----------------------
Amarjit Singh is a certified expert, a serial entrepreneur which has under his belt more than 15-years experience in IT hardware, software and databases. Born in Johor, he's worked with large multinationals like IBM and Citibank before embarking on his own startups. Amarjit is a Certified Microsoft Engineer (MCSE) and is also one of the first to pass the Certified Bitcoin Professionals exam (CBP) from C4. Amarjit sits on the Board of Directors for IDACB (International Decentralized Association of Cryptocurrency and Blockchain). He is the co-founder of Blockchain Academy Malaysia. He is also one of the first Malaysians to be conferred TEDx speaker in the topics of Blockchain, Fintech, Ai, BigData and DApps. In the last few years, Amarjit has been highly sought after as a speaker in Blockchain and FinTech events.
When & Where
Centrepoint North Tower, Mid Valley
Lingkaran Syed Putra Kuala Lumpur, Wilayah Persekutuan Kuala Lumpur 59200, Kuala Lumpur, MY

Until

()
Organizer
Blockchain Academy Malaysia
Blockchain Academy in Malaysia is the first officially registered and accredited blockchain or DLT training provider. We specialize in instructor-led classroom trainings and online learning for blockchain technology, FinTech, solidity programming, Ethereum Virtual Machine & smart contract development, decentralized applications (DApps) and other DLT and security related subjects.
For a limited period, we are offering a completely FREE 4-weeks online course on Blockchain technology (worth $97).
SIGN UP > http://bit.ly/freeb101