Launching – Startup Events List – Dubai
Until ()
About this Event
For questions, please email elsa.s@startupeventslist.com
StartupEventsList.com is launching in Dubai! Trends in startup and tech in the world's top hubs. Fireside chat on scaling globally.
About this Event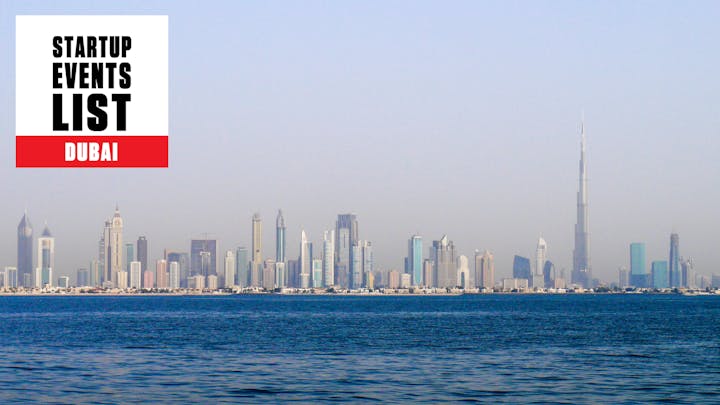 Sponsored by:
Startup Events List is your calendar for startup and tech events in Dubai. https://www.startupeventslist.com/dubai
Launched in 2009, it is world's largest calendar for startup and tech events, covering 60 cities across Europe, North America and Asia.
---------------------------
About the event:
Welcome to our fireside chat - Scaling globally
If you use events as a major part of your startup marketing mix e.g customer roadshows, meetups, conferences this event is for you.
Join our panel of expert event organisers for our very first meeting to discuss the challenges of scaling your events globally in the worlds top startup cities.
Our panel of experts includes organizers from Startup Grind, WebSummit, TechCrunch and Wired.
---------------------------
Agenda:
1. Which city has the right audience for your event?
We share our research on cities, audience profiles, investor activity, attractiveness for tech talent. We discuss success factors for scaling your audience globally and selecting the city has the right audience for your event. London for Fintech? Berlin for Gaming? New York for Media?
2. What are the best practices and strategies for an event success?
A discussion on the best platforms for event planning and management, our experiences, what to look for, pitfalls and suggestions on selecting the best tech platform
3. How to promote your event to a global audience
Planning your media campaign, reaching the startup communities. Learn how to optimizing your content and messaging across channels. Scheduling social campaigns, best practices and tips for attendee outreach.
---------------------------
Join us online. A link to join in our online discussion panel will be mailed to you once you register.
Organizer
StartupEventsList.Com
StartupEventsList.com is your calendar for startup and tech events, in the world's top startup cities across Europe, North America and Asia.
Used daily by hundreds of entrepreneurs, founders, investors, developers, influencers and early adopters in the startup community.
Get invites and discover the best summits, festivals, conferences, accelerators, incubators, competitions, investor days, hackathons, seminars, workshops, meetups and networking events. All events are curated by local editors and updated daily.